First Gift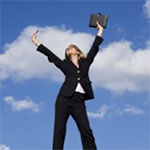 So happy to help you free yourself from money flow blocks! This guided session was used in a study with management of non-profits and shown to highly increase money flow.
Simply follow along and use your imagination at whatever level you can imagine. The better you follow along, the better it works to clear you blocks to increased income.
The second gift is a Matrix Reimprinting demonstration with Dr. Pat Carrington.
Dr. Pat Carrington is well known in the Meditation field, the EFT field and more. You would think after all she's been through and accomplished that she would be perfect by now… think again.
As much as Dr. Carrington has given the world and as much as she has done for others – it should be her turn, right? Things should be pretty smooth for someone this talented and intelligent. However, there are things that stop us all from enjoying life. But the good news is we have tools like Matrix Reimprinting to overcome stubborn obstacles.
Find out what Dr. Carrington is working on. AND I'll be leading her through an actual Matrix Reimprinting session!
And she agreed to let me, Karin Davidson, ask the difficult questions!
To study with Karin, please see www.howtotap.com/workshops and www.EFTcertonline.com
To personally work with Karin, please see http://www.eftrevolution.com/reactions/ for more information.
To access your free gifts, please fill in your name and email address. To ensure you are not a robot, we need to send you an email with the link :), please check your email and click on the link provided in that email to access your free gifts.
We protect your privacy and do share your information with anyone. You may cancel at any time. Karin sends emails (with specials and free information) approximately once per month.